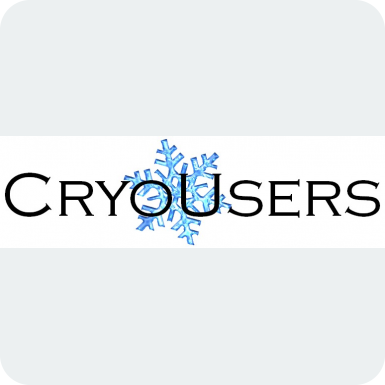 CryoUsers 2019 Conference:
The Next CryoUsers Meeting is due to take place at St Andrews University in 2019
CryoUsers 2017 Conference Summary
4 – 6th September
Coventry University Technology Park
CryoUsers 2017 was the first CryoUsers event that was planned by an organising committee from afar, the arrival of delegates and sponsors started with a return to basics reminder of shared facility student accommodation; a light finger buffet with refreshments was enjoyed around our sponsors display areas with plenty of networking going on late into the evening.
The opening address on Tuesday morning was made by the CryoUsers committee and was followed by some very interesting presentations through the day from Stelios Flessas of Sauer Compressors who talked about Helium tight compressors, Penda Gu from the Diamond Light Source who gave an overview of the facilities cryogenics, Richard Frost from Sumitomo Cryogenics discussed a CCR based system that maintains NMR systems during shipping, Rob Done from the ISIS facility talked about Cryogenic Safety, Chesterfield tag team Stephen Butler and Danny Millard looked at High pressure cylinder testing and some extreme examples of what not to do to pressure vessels, we were taken to the Extremes of Cryogenic Sample Environments by Dr Oleg Kirichek from the ISIS facility , Charles Monroe gave a very interesting talk about an affordable Helium purity measurement device, Ian Taylor gave a Boiswood overview that was requested due to a drop out of one of our presenters and the last talk of the day was delivered by Dr Graham Rodgers from Leybold who took us all through closed cycle based cryo pumps.
An optional free visit to the transport museum was offered to the conference and those that went were exposed not only to some very old cars that bought back memories, but some very well kept Jaguar heritage vehicles. The jewel in the crown was the Thrust displays with both record holding cars there in the form of Thrust 2 and Thrust SSC displayed for public pleasure. The first day ended with a conference banquet which proved very tasty; lovely food and quality wines. The Coventry Techno centre did a very good job and the Techno centre staff looked after us all excellently; it was good to see discussions going on late into the evening.
The second and last day of the conference as the first started with a very good full English breakfast with coffee and time to talk with each other and to look at the displays of our sponsors, then onto our mornings program with presentations by Andreas Rueegge from Linde Kryotechnik who covered Linde liquefaction systems and also the interesting topic of ionic fluid lubricated compressors that are removing oil from the Helium recovery process, Stelios Flessas from Sauer delivered his second talk on the ITER nuclear fusion project, Richard Down presented the ISIS Helium recovery system and some of its automated highlights, we broke for a CryoUsers group photograph and finally Dr Chris Lawson talked about Physics at extremely low temperatures with his time spent at Lancaster University and Leiden Cryogenics.
The meeting was closed by the organising committee with the excellent news that our next meeting will be held at St Andrews in 2019, the program itinerary will have links to the talks for your reference and we will update with news of the next event as we get it.
Thanks to all those that attended, our delegates and sponsors have made this meeting very successful; the discussions on Helium Recovery techniques, systems and devices continued until departure and have carried on since…..
Thank you for your support and see you in 2019….
PROGRAMME
Program Itinerary
Monday 6th September
15:00 – Delegates, sponsors arrive at Coventry Techno Centre where keys will be issued for accommodation at Priory Hall.
18:00 – meet in sponsor's area for social and evening buffet meal.
Tuesday 7th September
08:00 – Breakfast at the Coventry Techno Centre
09:00 – Sponsors area
09:30 – Opening Address – Dave Bater, Richard Down, John Graham, Martin Ward, Bob Wiltshire and Adam Woodgate.
09:45 – Talk Stelios Flessas, Sauer Compressors Ltd "Sauer Compressor Systems"
10:05 – Talk Pengda Gu, Diamond Light Source "DLS Cryogenic Systems"
10:25 – Coffee, Sponsors area
11:00 – Talk Richard Frost, Sumitomo Cryogenics
11:20 – Talk Rob Done, STFC ISIS Neutron Spallation & Muon Source "Cryogenic Safety"
11:40 –Talk Stephen Butler & Danny Millard, Chesterfield Cylinders "Cylinder Testing"
12:00 – Lunch, Sponsors area
13:20 – Talk Oleg Kirichek, STFC ISIS "Extreme Cryogenic Sample Environments"
13:40 – Talk Charles Monroe, Monroe Brothers Ltd "Helium Purity Meter"
14:00 – Talk Ian Taylor, Boiswood LLP Ltd "Boiswood Overview"
14:20 – Talk Dr Graham Rogers, Leybold Ltd "Introduction to Cryo-Pumps & Refrigerators"
14:40 – Coffee
15:30 – Option visit to motor museum, museum closes at 17:00
18:00 – Pre-dinner Drinks
18:30 – Conference Dinner
Wednesday 8th September
08:00 – Breakfast
09:00 – Sponsors area
09:30 – Talk Andreas Rueegge, Linde Kryotechnik AG "Linde Liquefaction Systems"
09:50 – Talk Stelios Flessas, Sauer Compressors Ltd "The ITER Fusion Project"
10:10 – Talk Richard Down, STFC ISIS "The ISIS Helium Recovery Project"
10:30 – Coffee, Sponsors area
11:00 – Talk Chris Lawson, STFC ISIS "Physics at Extremely Low Temperatures"
11:20 – Close of Meeting, next venue…..
12:00 – Lunch
13:00 – Finish
The Next CryoUsers Meeting is due to take place St Andrews in 2019. More details will be available here, nearer the time
CryoUsers Committee: Dave Bater, Richard Down, John Graham, Martin Ward, Adam Woodgate.
---
Our sponsors
---
History
CryoUsers meetings started over 25 years ago, when many of the UK Universities purchased helium liquefiers; varying degrees of operational success led the technical staff responsible for operating the liquefiers to gather together and share operational experiences.
The first event was hosted by Lancaster in 1991 and was a clear success, not only in sharing experience, but in establishing a network with its own identity and strong interconnecting bonds. Industry also recognises the merits of CryoUsers as an influential group in the marketplace.
The CryoUsers Group has continued to meet every two years, moving to a different venue each time. The gathering has evolved to include a range of talks, networking opportunities and an industrial sponsors' exhibition.
| | | |
| --- | --- | --- |
| 1991 Lancaster University | 1992 Oxford University | 1993 Southampton University |
| 1995 Liverpool University | 1997 St Andrews University | 1999 Sheffield University |
| 2001 Cambridge University | 2003 Leicester University | 2005 Manchester University |
| 2007 Oxford: hosted by STFC | 2009 Royal Holloway | 2011 Lancaster University |
| 2013 Bristol University | 2015 Exeter University | 2017 Coventry Techno Centre |
Share