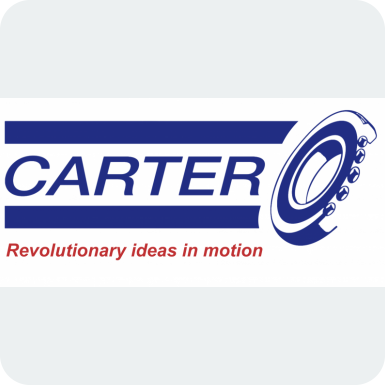 Carter is a specialist bearing company that provides bespoke solutions for cryogenic and ultra-high vacuum applications. Supplying market sectors as diverse as space exploration, commercial industrial, and scientific research our products are industry proven. Applications include bearings that run in cryogenic liquids in rocket propulsion engines, marine pumps, cryostats, and state-of-the-art research equipment.
Carter provides industry-leading bearing solutions, adapted to meet each client's requirements. Setting us apart from our competition, our accomplished team of engineers can react quickly and provide original bearing designs.
The expert manufacturing process is the core of our business, ensuring that all products are high-quality. Accredited with internationally recognized certifications such as ISO 9001, AS9120, and the approved supplier status with world-leading companies proves our dedication to quality is unrivalled..
Positioned to build upon leading-edge technology and using state-of-the-art computer-aided design, FEA analysis, and our unique bearing life calculation software. We support our customers and provide them with only the highest quality bearing solutions that are cost-effective on industry-beating production lead times.
Address:
Abingdon
Oxfordshire
OX14 1DZ
United Kingdom