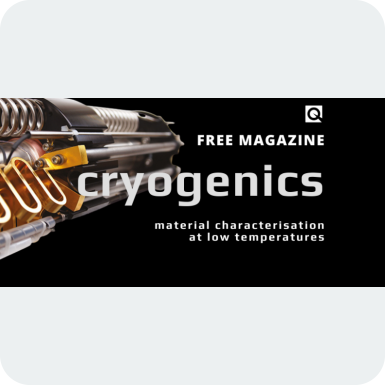 We are pleased to announce that one of our Cluster members, Quantum Design UK and Ireland (QDUKI) would like to share their new Cryogenics magazine with you.  This bumper 40 page magazine contains information about new products, publications and white papers that have been produced using the products that QD-UKI can  offer. With the recent addition of Janis Research products through their partner, Lake Shore Cryotronics, QD-UKI have strengthened their Cryogenics offering.
QDUKI is particularly proud of their involvement with the international effort (spearheaded by their parent company Quantum Design USA) to conserve helium. As well as promoting sustainability and awareness amongst the scientific community, they have launched a new generation of helium recovery systems.
QDUKI has been involved with Cryogenics now for 12 years both as a manufacturer and a distributor of low temperature instrumentation such as the PPMS and MPM3 and have continually added to supplying materials characterisation products from other leading vendors.
Read here and visit the QKUKI website here: https://qd-uki.co.uk/read-the-first-edition-cryogenics-magazine/
Share