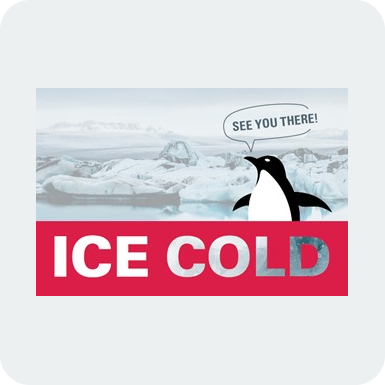 Experience cryogenics visually
The new cryogenic Goetze showroom.  Register now: 
Make sure you dress warm and visit the virtual kick-off event on 27 + 28 April..
Discover the cryogenic product world of Goetze with helpful technical background information on our cryogenic products and application areas. The Goetze team supports you worldwide with competent advice and expertise on valves and fittings in the field of cryogenic plant engineering.
Live and informative:
Online webinars for the kick-off event
Get tips on cryogenic tank safety and handling cryogenic technology. In two online sessions, we provide expert knowledge in a vivid way.
Register now: The first 20 registrations will receive a limited cryo surprise package!
Goetze KG Armaturen
For over 70 years, Goetze KG Armaturen has been manufacturing sophisticated high-performance valves and fittings for media under pressure: liquids, air, gases and vapours. Under the management of CEO Mr. Detlef Weimann, the family-owned company, which is based in Ludwigsburg, has grown to over 130 employees. In July 2019, in fourth generation, his son Mr. Tobias Weimann became a member of the board, who successfully supports the strategy of market expansion. Goetze has made themselves a reputation worldwide with their high level of quality "Made in Germany" - more than half of the production is now exported.
Publisher:
Goetze KG Armaturen, Robert-Mayer-Straße 21, 71636 Ludwigsburg,, Germany
Share