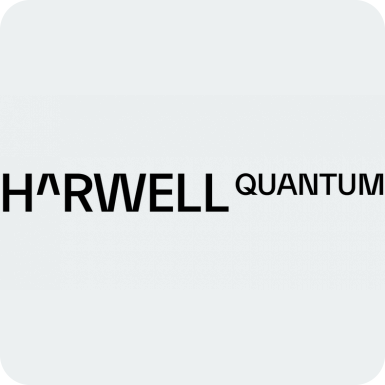 RAL Visitor Centre, Oxfordshire,
Join us for this inaugural event bringing colleagues and industry experts together to explore opportunities across the Quantum arena.
The first Harwell Q-Day aims to be the first of many - becoming an annual occasion for celebration of Quantum-related activity on Harwell Campus and for invitation of the broader Quantum Community, near and far, to connect and collaborate with us on Campus.
There is considerable pedigree in computer science on Harwell Campus, dating from the Atlas computer laboratory in the 1960s, and a strong Scientific Computing Department today in STFC's Rutherford Appleton Lab, with construction currently underway for the National Quantum Computing Centre (NQCC).
Q-Day takes place in the RAL Visitor Centre, with talks, refreshments and lunch amongst a table-top exhibition, followed by provisional, optional lab visits after lunch.
With further speakers to be announced, we are pleased to share that we'll be joined by Dominic O'Brien, Oxford QCS Hub, Andy Vick, RAL Space Quantum Lab, Sebastian Johnson, OxLEP and Michael Cuthbert from NQCC.
Provisional Programme:
09:30 Registration and refreshments
10:00 Welcome and introductions to speakers
11:00 Refreshments
11:30 Speakers
12.30 Lunch
13:30 Provisional, optional Lab Visits
*Please note that the tour availability is provisional and will be on a first come first served basis. We will advise ahead of the event whether you have been successful in securing a tour place.
Refreshments and lunch will be available during the event.
With thanks to our event partners and sponsors for helping to bring you this event.
Share