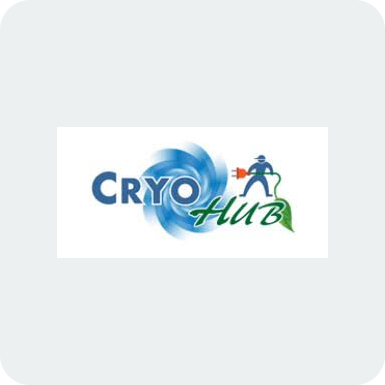 On 17 March 2021, the CryoHub team will share the results of the implementation of a project to demonstrate how cryogenic energy storage could work at refrigerated warehouses.  The technology demonstrator has been three years in the making and was recently installed at Frigologix in Belgium.  The design team at CryoHub Team are working with the installers and site owners to monitor operations and collect data for presentation at the webinar in March.
The event will be the opportunity to find out more about the data being gathered and to hear from experts on how the CryoHub technology was developed with talks from the universities, companies and associations involved. Talks will explore the potential for use of renewable energies, how supply can be matched to demand for refrigerated warehousing in the EU, the development of control strategies and components such as heat exchanger, as well as advanced modelling of the design and operational results.  
We will also discuss with a panel of experts specific recommendations for policy makers and business purchasing as well as how this project's findings could support environmental and energy policies in the future.  The host site, Frigologix, will discuss how support for innovative technologies fits into their business strategy.  We will also see how the demonstrator unit was constructed by Dohmeyer. 
This will be an interactive event which will include a discussion with the audience and with panel experts.   
To find out more and to register for this free event, visit https://cryohub.info/en-gb/results-of-the-cryohub-demonstrator-installation
How CryoHub works...
An important effect of generating power from liquid air is the ability to absorb heat at low temperatures. This is what a cold store does and therefore there appears synergy between cold store warehouse facilities and cryogenic energy storage. Pure atmospheric air can be liquefied by employing renewable energy and then stored and used to generate electricity (via a turbine) at periods of peak grid demand. At the same time, refrigerated facilities can be cooled and waste heat can eventually be recovered to improve the efficiency of the cryogenic expansion process. The success of such technologies to date has been rather limited due to poor round trip efficiency (ratio of energy out to energy in) and unrecovered energy losses. The CryoHub project explores the potential to maximise efficiencies by means of a synergistic operation of the cryogenic energy storage and the existing refrigeration plants of food storage warehouses.
Share