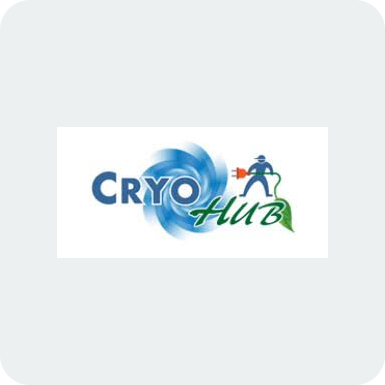 Results of CryoHub technology demonstrator at Frigologix in Belgium
CryoHub the EU funded project to demonstrate the potential for cryogenic energy storage at refrigerated warehouses held a webinar to share findings and results of this work.
Talks from the team of Universities, companies and associations involved explored the potential for use of renewable energies, how supply can be matched to demand for refrigerated warehousing in the EU, the development of control strategies and components such as heat exchanger, as well as advanced modelling of the design and operational results. 
The project also investigated policy and behavioural matters around attitudes to adopting new environmental technologies and techniques and will share how this "bigger picture" could be used to feed into EU environmental and energy policy in the future.  The webinar presented how the demonstration unit was produced and a suitable host warehouse found.  The host site, Frigologix in Belgium discussed how support for innovative technologies fit into their business strategy.  We also showed how the demonstrator unit was constructed with a video from our partners Dohmeyer. 
Speakers presented initial running data and discuss the future application of this groundbreaking technology based on the team's combined experience of planning, design and build. They explored what were the main obstacles, how were they overcome and what lessons for the future potential for innovation in energy storage does this project point towards.  
The full programme, presentation pdfs and access to the recording of all talks is available here: https://cryohub.info/en-gb/results-from-the-project
Share