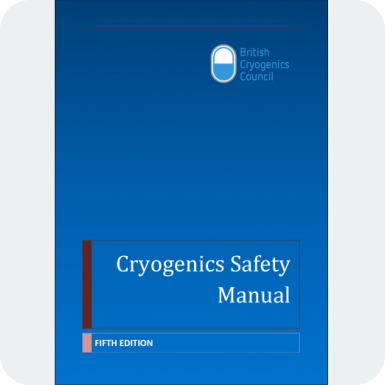 This manual is the latest version of the BCC's overview of the aspects of health and safety considered relevant to different areas of cryogenics.
This latest rendering has updated legislative and technical information reflecting current standards and expectations. It looks at each of the activities and substances identified and considers the key health and safety issues specific to those areas as well as cryogenic work in general.
This manual has been created as a guide to good practice. It is an overarching document which identifies issues and points the reader in the right direction to find further information to ensure the health and safety of their stakeholders.
The manual contains 75 pages, with chapters on General Safety Requirements; Oxygen, nitrogen and argon; Natural gas, Hydrogen and Helium.
For a limited time, the manual is available to download for non-members at the price of £10 a copy:   https://bcryo.org.uk/british-cryogenics-council-safety-manual-v5
We are planning the future release of the manual as an eBook. Printed hard copies will then also be available.
Share