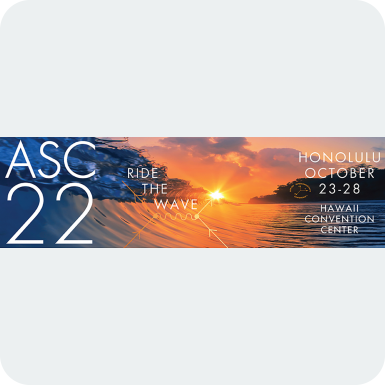 The Applied Superconductivity Educational Foundation
(Organizers of the ASC Conference)
Foundation Mission Statement/Vision
The mission of the ASC is to promote exploration, learning and the exchange of scientific and technical ideas, breakthroughs and accomplishments, and to provide an array of educational and interactive forums and events. The ASC engages this vision on a variety of fronts, including the Applied Superconductivity Conference (the flagship, international conference on applied superconductivity), ELEVATE (our new integrated thrust to promote educational opportunities, professional & leadership development, and outreach between our scientific community and society) and the ASC Educational Foundation (the non-profit organization that underpins all the ASC efforts).
ASC'22 Conference Chair's Statement
The Applied Superconductivity Conference (ASC) for over 50 years has created the premier international conference on applied superconductivity in the electronics, large scale, and materials fields for the engagement of learning and the exchange of science through the presentation of original papers, posters, seminars, forums and plenary lectures. Our conference will continue to partner with the IEEE Council on Superconductivity to allow submission of conference manuscripts to a special issue of the IEEE Transactions on Applied Superconductivity, a peer-reviewed and fully indexed and searchable publication available through IEEE Xplore.
Aloha to ASC 2022 in Hawaii! On behalf of our organizing team, we are excited to invite you to join us at the Honolulu Convention Center for the 2022 ASC Conference, to be held October 23 – 28, 2022. Honolulu promises to be a special venue for our conference with a healthy food budget, ongoing planning for robust and exciting technical and ELVATE programs, and an overabundance of restaurants loaded with tasty international food, welcoming hotels and housing opportunities, and sights to explore.
 - Arthur Lichtenberger
For more information and key dates visit https://ascinc.org/
Share