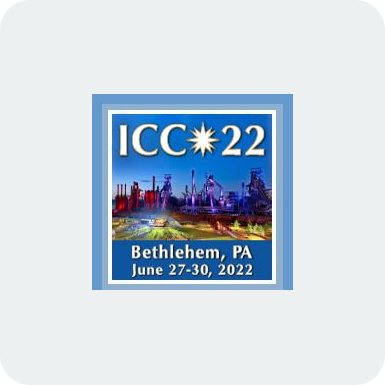 Meeting Overview
The 22nd International Cryocooler Conference (ICC22) will be held June 27-30, 2022, at the Wind Creek Bethlehem in Bethlehem, Pennsylvania, USA.
ICC22 is the premier global conference on cryocooler technology. Leaders from industry, government, and academia gather every other year to present and explore cutting-edge technical issues and solutions related to cryocooler development and cryogenic applications. The meeting will feature oral presentation sessions, two plenary sessions, plus the Foundations of Cryocoolers short course.
The host city of Bethlehem is located in the heart of Eastern Pennsylvania's Lehigh Valley, which has a long history of industrial and cryogenic innovation. The conference venue, Wind Creek Bethlehem, offers several dining options, in addition to a casino, spa and outlet shopping. The nearby SouthSide Arts and Historic Moravian Districts offer opportunities for further exploration. 
Please visit the website https://cryocooler.org/ for more information and registration
Share