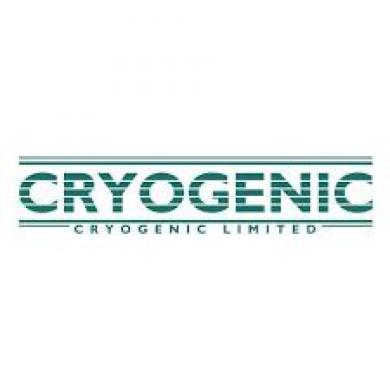 Cryogenic Ltd are looking to fill two vacancies:
1. Project Engineer 
Location: Acton London W3
As a Project Engineer at Cryogenic Ltd you will be involved in the design of superconducting magnets and the refrigeration systems required to cool them to cryogenic temperatures. Working within the design team, ultimately reporting to the Technical Director you will be responsible for the design and project management of such systems and will be expected to apply your knowledge of physics and engineering directly to this design process.
 In addition you will be expected to manage the project timeline and budget and ensure that your designs pass smoothly through the production process. As a result you will need to be a strong communicator as well as a good scientist. You will need to liaise on the design with our customers, who include many of the world's leading research institutes and effectively transfer these requirements into instructions for our manufacturing division. You will use CAD based drawing, finite element modelling and other computer based tools engineering tools as part of your daily work.  You will also be expected to take an active role in the testing of your systems and be prepared to visit customers and take a role in the installation of systems, once delivered. 
A strong grounding in at least degree level physics is essential to the role, with confidence in both the theoretical and practical areas. Experience with superconductors, cryogenic systems and vacuum technology and is strongly preferred.
Starting level is very much experience driven and candidates with a PhD and research experience in a relevant field are strongly encouraged to apply.  A period of typically one year as Trainee Project Engineer can be provided for less experienced candidates but a strong aptitude for on-the-job training is a must.  
Location: Acton London W3
If you are interested please contact in the first instance:
Bob Claridge
Consultant Recruitment Manager
Cryogenic Limited
Tel: 07710 718668 or email: bobclaridge5@gmail.com
2. Technical Sales Engineer at Cryogenic Ltd
We have a new vacancy for a technical sales engineer in our company that is the world leader in bespoke superconducting magnet systems for academia.  Systems are technically complex,  but as well as being able to understand the technology ,we need an individual who has the gravitas and maturity to negotiate sales up to and beyond a value of £1.0M.
You will need to interface with in house technical experts and the other members of the sales team to gain an understanding of the products you will be selling.  An eye for detail will be important.
You will be interfacing with academics internationally at the highest level.  Day to day tasks will include responding to technical queries and the preparation of quotes and tenders etc.
Working with our overseas agents and distributors encouraging them and responding to their enquires promptly will be equally important.
After induction, there will be the opportunity to represent the company at conferences and exhibitions with customer visits and helping our representatives overseas. You will have a minimum of a 2.1 BSc degree in Physics (MSc or PhD) but equally important we are looking for somebody who has at least five years work experience preferably with a sales background.
You should have excellent communication skills, be computer literate and a good team player.  We need somebody who is driven to achieve good sales figures and who enjoys working as a sales person. If you feel you satisfy these requirements then please do not hesitate to apply for this vacancy.
Salary of £40-50K base (depending on experience) plus regular performance bonus and other company benefits.
If you are interested please contact in the first instance:
Bob Claridge
Consultant Recruitment Manager
Cryogenic Limited
Tel: 07710 718668 or email: bobclaridge5@gmail.com
Do feel free to browse our website http://www.cryogenic.co.uk to gain some insight into what we do.
Share